McCune, Godfrey, Emerick, & Broggel, Inc. P.S. holds a rich legacy in the Seattle community. For over 70 years, we've provided quality, affordable legal services to thousands of clients in the Greater Seattle area and beyond. The firm dedicates its practice to mainly to the areas of estate planning, wealth preservation, wills, trusts, probate, and property law. We are committed to problem-solving through a cooperative work style and a dedication to clients' interests. We apply our legacy to preserve your legacy.
The firm was founded in 1945, when Calmar ("Cal") M. McCune began his practice in Seattle's University District. Cal McCune is still remembered as the "Mayor of the U-District" for his decades of community service and charisma. See here to learn more about the history of the University District and Cal's role in it.
Cal was joined by John A. Godfrey in 1948, by Edwin L. Emerick, Jr. in 1964, and by Carl Palmer in 1965. After many years on University Way NE, the firm moved to the University District Building at the corner of 11th Ave NE and NE 45th St.
In 2015, Marisa Broggel, an experienced attorney and long-time family friend of the Emerick family, joined the firm as an associate. In 2017, she became a managing partner and Ed Emerick retired after over 55 remarkable years of legal practice. The same year, the firm moved to its current location in the University Business Center at 4500 9th Ave NE, still in the University District.
Over the course of its history, the firm has provided a wide array of legal services, including family law, adoptions, real property transactions, landlord/tenant matters, personal injury law, business law, and mediation and litigation. Now the main focus of MGEB is its cornerstone: probate, estate planning, wills, trusts, powers of attorney, healthcare directives, and elder law needs.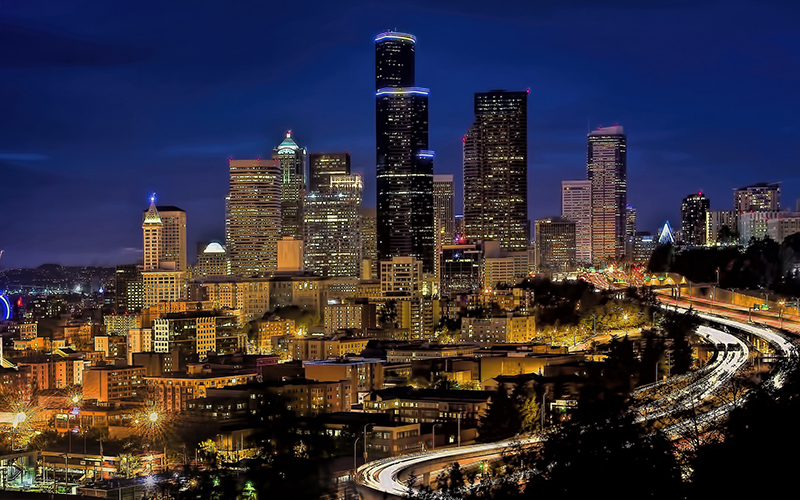 In addition to legal services, our attorneys have engaged in community service as past and current members of
University District Rotary Club
University District Elks Club
University District Lions Club
Seattle City Planning Commission
University District Chamber of Commerce
Estate Planning Council of Seattle
University YMCA
University Adult Day Center
American Arbitration Association
World Without War Council
Meadowbrook Community Club