Understanding Elder Law: A Comprehensive Guide for Washington State Residents

Written by Guest Author; Shaheer Hashmi
June 21, 2023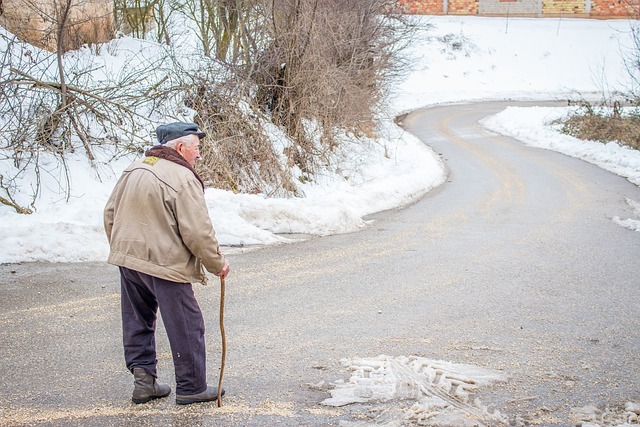 As our loved ones age, ensuring their well-being, protecting their assets, and providing for their future becomes increasingly important. Elder law is a specialized legal practice that focuses on the unique needs of older individuals, addressing a wide range of issues that arise during aging. In Washington State, understanding the basics of elder law can help you navigate the complexities of estate planning, long-term care, and asset protection for elderly family members.
This article will explore what elder law entails, when it is used, why it is crucial, and its role in estate planning.
What is Elder Law?
Elder law is a legal area that encompasses various legal matters concerning older adults, including estate planning, long-term care planning, guardianships, Medicaid planning, Social Security benefits, retirement planning, and more. It is designed to protect the rights and interests of senior citizens, ensuring their quality of life and financial security.
When is Elder Law Used?
Elder law is typically used when an individual reaches their senior years and requires assistance planning for their future. Elder law is utilized in various scenarios, including:
Estate Planning: Elder law plays a significant role in estate planning, ensuring that assets are distributed according to the individual's wishes. This may involve drafting wills, establishing trusts, designating powers of attorney, and planning for incapacity.
Long-Term Care Planning: With the rising costs of long-term care, elder law attorneys assist individuals in preparing for potential nursing home care or in-home assistance. They guide on Medicaid planning, asset protection, and veterans' benefits to help finance long-term care without depleting one's life savings.
Guardianships and Conservatorships: Elder law attorneys assist families in establishing guardianships or conservatorships when a senior family member cannot make sound decisions regarding their health or finances. This legal arrangement ensures that a responsible person is appointed to make decisions in the best interest of the incapacitated individual.
Social Security and Retirement Planning: Elder law attorneys offer guidance on Social Security benefits, pension plans, and retirement accounts, helping individuals maximize their benefits and create a sustainable income stream during their retirement years.
Why is Elder Law Important?
Elder law is crucial for several reasons:
Protection of Rights: Elder law ensures that the rights of older adults are safeguarded, preventing elder abuse, fraud, and exploitation. It provides legal avenues to address any more senior person's rights violations.
Financial Security: Elder law assists in preserving and managing assets, allowing seniors to maintain their financial stability while ensuring they receive necessary long-term care services.
Peace of Mind: By engaging in proper estate planning and long-term care planning, older adults can have peace of mind knowing that their wishes will be respected, their assets will be protected, and their medical needs will be met as they age.
The Role of Elder Law in Estate Planning:
Elder law and estate planning often go hand in hand. Estate planning involves strategically managing an individual's assets, including property, finances, and personal belongings, to ensure a smooth transfer of wealth to beneficiaries upon their passing. An elder law attorney can provide invaluable assistance in the estate planning process by:
Drafting Comprehensive Estate Plans: Elder law attorneys have extensive knowledge of Washington State's estate planning laws and regulations. They can create customized estate plans considering your specific circumstances and goals, including wills, trusts, powers of attorney, and advanced healthcare directives.
Minimizing Taxes: Elder law attorneys can employ legal strategies to reduce estate and gift taxes, allowing seniors to maximize the value of their estates for their beneficiaries.
Avoiding Probate: Probate can be a complex and time-consuming endeavor. Elder law attorneys can assist in avoiding the difficulties of probate.
If you're over the age of 60, now may be a great time to get into contact with competent and proven attorneys well-versed in elder law to help prepare and plan for your needs.